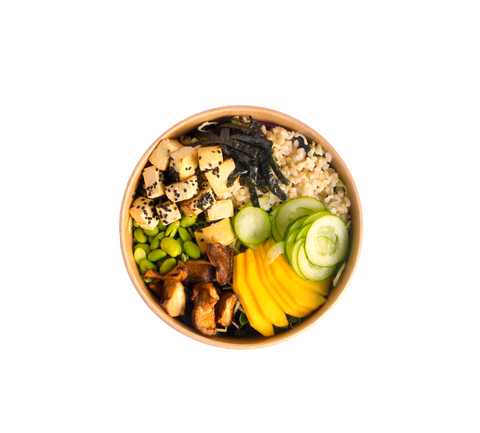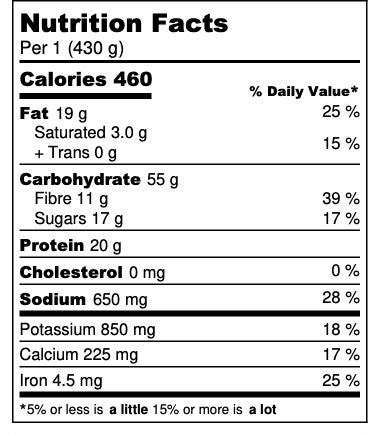 Zen Bowl
Brown rice, white miso, toasted dried seaweed, and shiitake mushroom. Immerse yourself in the tranquillity of a meal that's akin to an afternoon spent in Japanese gardens with our delicious Zen bowl. 
Glory bowls and salads are delivered on Mondays & Fridays. Keep refrigerated for up to four days of freshness after delivery.

Ingredients: Organic Brown Rice, Organic Tofu (Water, Organic Whole Soybeans, Nigari [Sea Water Extract], Calcium Sulfate), Organic Ginger, Organic White Miso, Organic Rice Vinegar (Water, Rice), Sugars (Organic Maple Syrup), Organic Sesame Oil, Organic Liquid Amino Acids (Vegetable Protein from Soybeans, Water), Organic Lacinato Kale, Organic Edamame, Organic Endive, Organic Mango, Organic Shiitake Mushroom, Organic Cucumber, Organic Sesame Oil, Organic Black Sesame Seed, Organic Toasted Dried Seaweed.