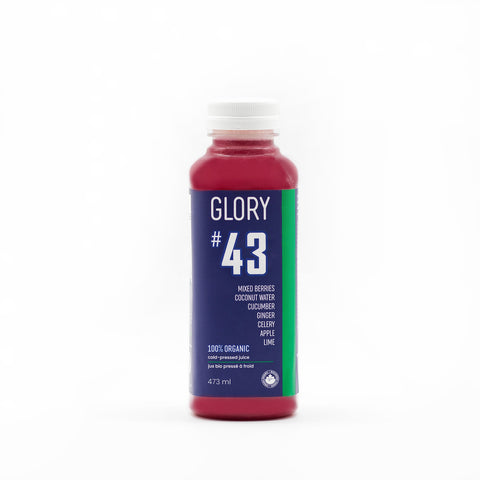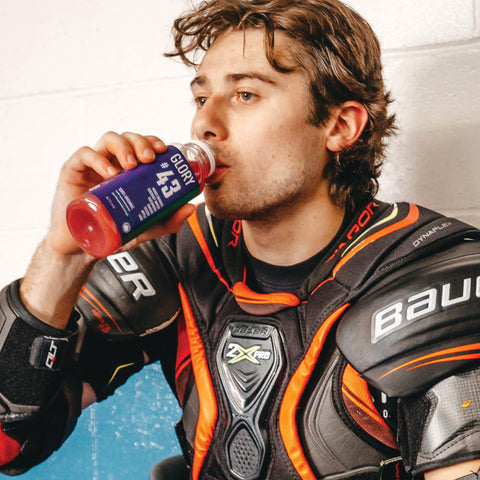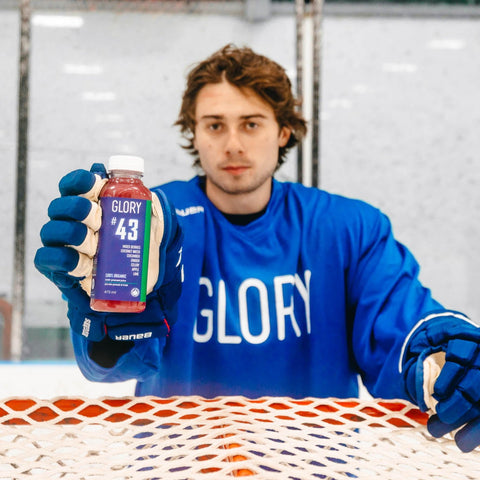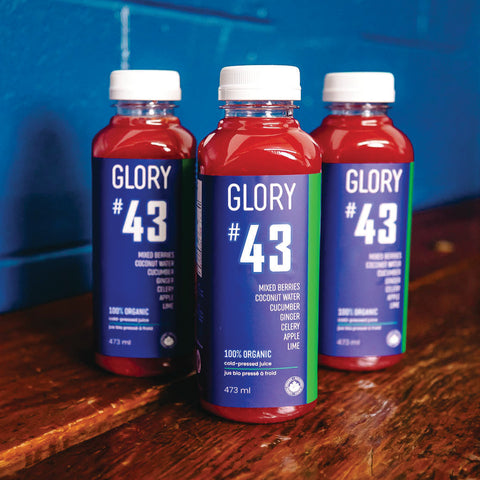 Juice #43 : Mixed Berries, Celery, Ginger, Apple, Cucumber, Lime, Coconut Water
What it tastes like: a sweet and tangy blend of fruits + veggies. #43 features all the flavour profiles one can dream of. A refreshing medley of celery, ginger, apple, cucumber, lime and coconut water makes the perfect base for our superstar ingredients: blueberry, raspberry, and strawberry.    
What it's good for: this juice isn't just about taste; it's about performance! Designed for endurance, recovery, and hydration, there's nothing quite like #43!
What makes this juice so special? It's formulated by Quinn Hughes, Captain of the Canucks! Hughes wanted to create a juice he could incorporate into his daily life, that was not only tasty but helped him on and off the ice. This endurance-boosting medley of fruits and veggies offers a unique punch with the added benefit of antioxidant-rich berries.
What's in it: mixed berries (blueberry, strawberry, raspberry), celery, ginger, apple, cucumber, lime, coconut water 
Learn More: GloryLife Magazine
Raw & organic. No added water, sugar, or preservatives. 2-week shelf life guaranteed. 

Nutritional Information
Key Benefits
Delivery Information
We deliver to Greater Vancouver, North Van, West Van, the Fraser Valley, Sunshine Coast, Victoria, Nanaimo, Bowen Island and Sea to Sky corridor with a minimum order. Please check out our Delivery Information page for all the details!