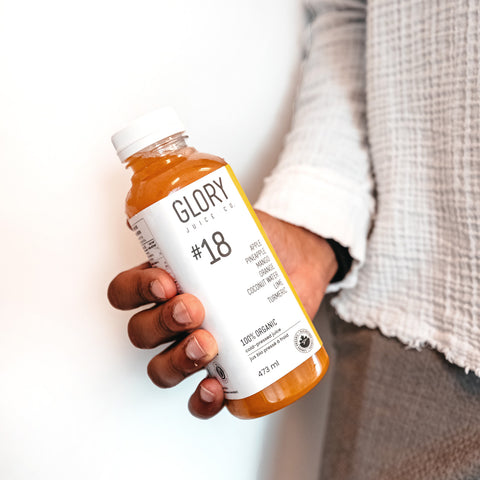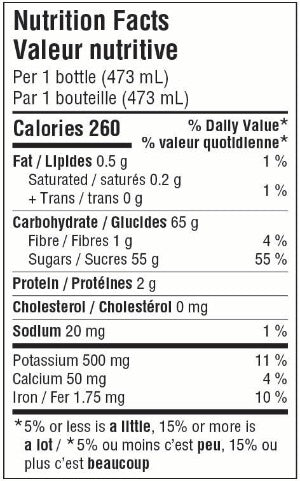 Juice #18 : Apple Pineapple Mango Orange Lime Coconut Turmeric
What it tastes like: A bottle of sunshine, a sweet and citrusy mix of tropical fruits.
What it's good for: Grab a taste of sunshine today with a glorious #18! A seasonal blend of all-organic tropical fruits, the #18 is the perfect way to christen another beautiful spring season.
What's in it: Apple, pineapple, mango, coconut water, orange, lime, turmeric
Raw, organic, unpasteurized. no added water, sugar or preservatives. 2-week shelf life guaranteed.
Nutritional Information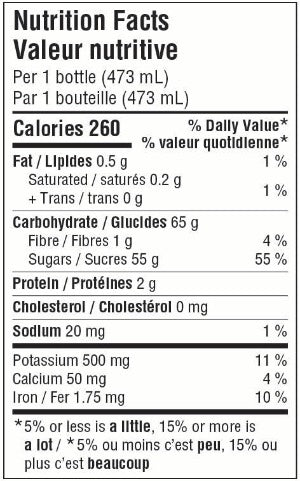 Key Benefits
Delivery Information
We deliver to Greater Vancouver, North Van, West Van, the Fraser Valley, Sunshine Coast, Victoria, Nanaimo, Bowen Island and Sea to Sky corridor with a minimum order. Please check out our Delivery Information page for all the details!