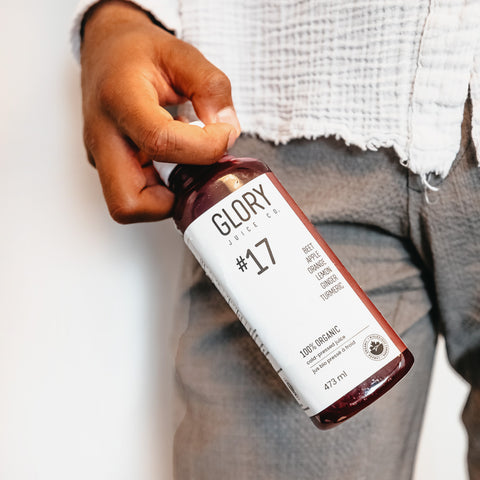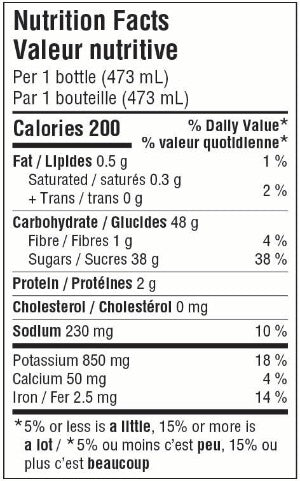 Juice #17 : Apple Beet Orange Lemon Ginger Turmeric
What it tastes like: Vibrant colour + flavour profile. This sweet + spicy beet-based juice contains warming spices, ginger + turmeric
What it's good for: Beet juice is said to increase the uptake of oxygen by the blood + promote cardiovascular health. Detoxifying beets help cleanse and support liver function while orange + lemon boost the immune system to fight cold and flu symptoms.
What's in it: Apple, beet, orange, lemon, ginger, turmeric
Raw & organic. No added water, sugar or preservatives. 2-week shelf life guaranteed.
Nutritional Information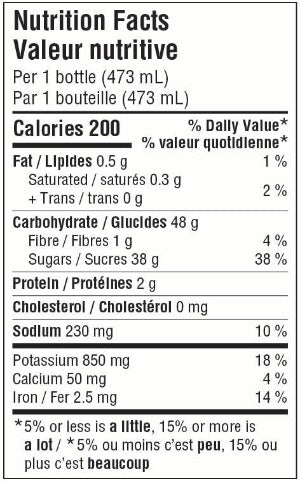 Key Benefits
Delivery Information
We deliver to Greater Vancouver, North Van, West Van, the Fraser Valley, Sunshine Coast, Victoria, Nanaimo, Bowen Island and Sea to Sky corridor with a minimum order. Please check out our Delivery Information page for all the details!