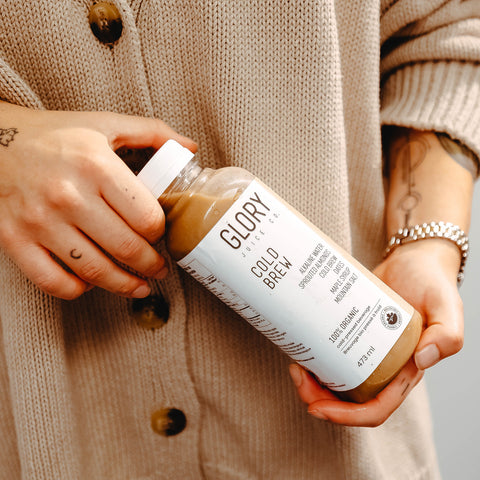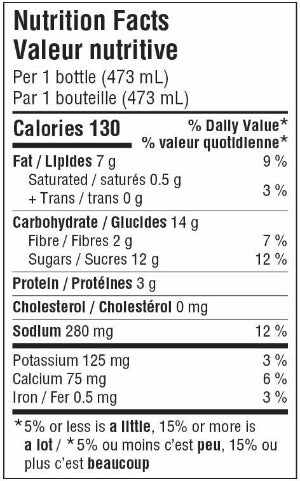 Cold Brew Mylk : Alkaline Water Sprouted Almonds Cold Brew Dates Maple Syrup Mountain Salt
What it tastes like: rich + creamy blend of our almond mylk + JJ Bean organic cold brew. Maple syrup balances the flavour of coffee and almonds to create a delicious blend - similar to an iced latte.
What it's good for: A powerful pick-me-up, our cold brew mylk is made with JJ Bean coffee. JJ Bean sources the highest quality of green coffee and roasts it in small batches daily in Vancouver. Our almonds provide beneficial fatty acids and plant-based protein.
What's in it: alkaline water, sprouted almonds, dates, espresso, maple syrup
Raw & organic. No added water, sugar or preservatives. 
***This item is not an HPP product: Max 4-day shelf life.
Nutritional Information