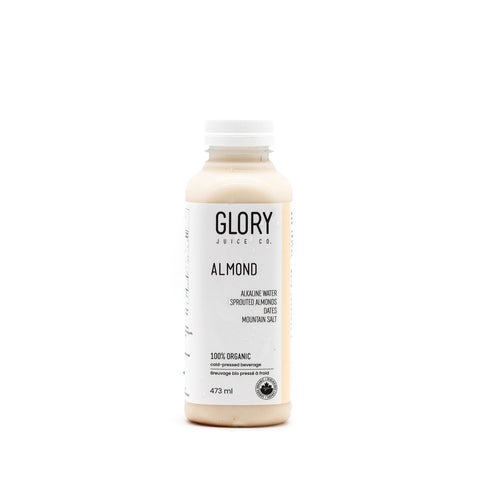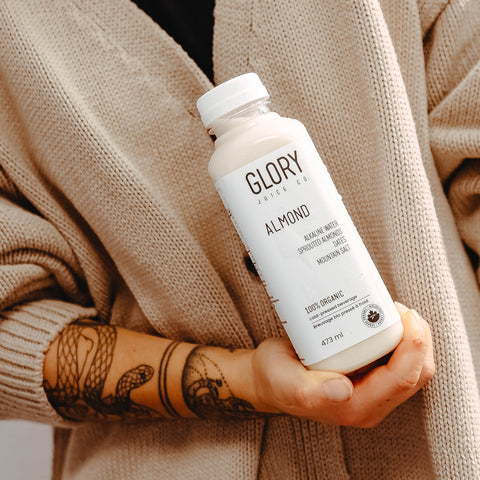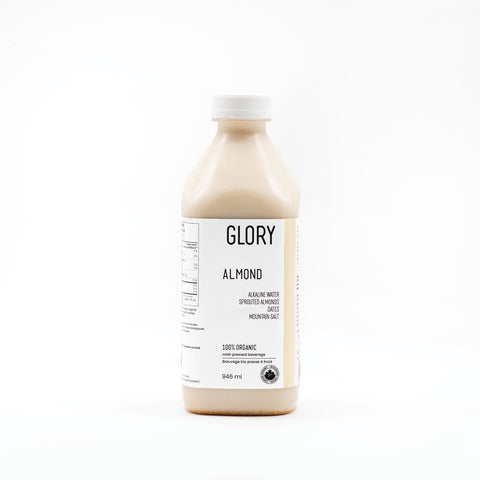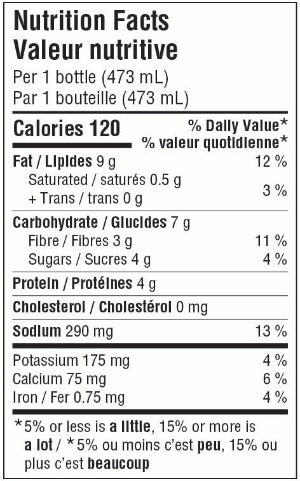 Almond Mylk : Alkaline Water Sprouted Almonds Dates Mountain Salt
What it tastes like: our plain almond mylk has a light, creamy, vanilla flavour and is lightly sweetened with dates

What it's good for: As a source of plant-based protein it is great for home use in shakes, coffee, or with granola. Our sprouted almonds offer an easily-digested source of beneficial fatty acids for skin and hair. Our plain almond mylk is also a source of minerals and vitamins.
What's in it: alkaline water, sprouted almonds, dates, mountain salt
Raw & organic. No added water, sugar or preservatives.
***This item is not an HPP product: Max 4-day shelf life.
Nutritional Information