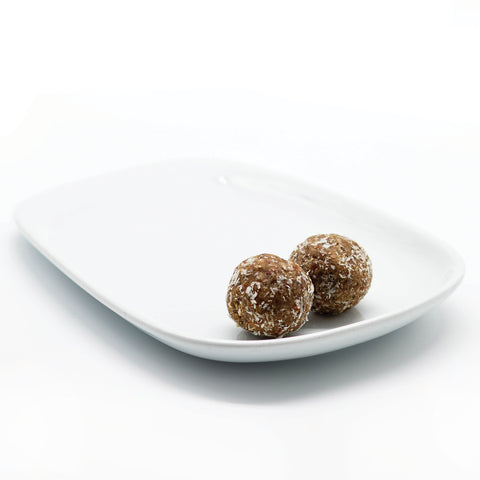 Antioxidant Seed Balls
Tahini and coconut oil base blended with a variety of antioxidant berries and raw seeds.
Ingredients: Pumpkin seeds, sunflower seeds, coconut oil, tahini, sesame seeds, cacao nibs, hemp hearts, shredded coconut, goji berries, mulberries, golden berries, Himalayan salt, vanilla extract, coconut nectar
Key Benefits
Delivery Information
We deliver to Greater Vancouver, North Van, West Van, the Fraser Valley, Sunshine Coast, Victoria, Nanaimo, Bowen Island and Sea to Sky corridor with a minimum order. Please check out our Delivery Information page for all the details!