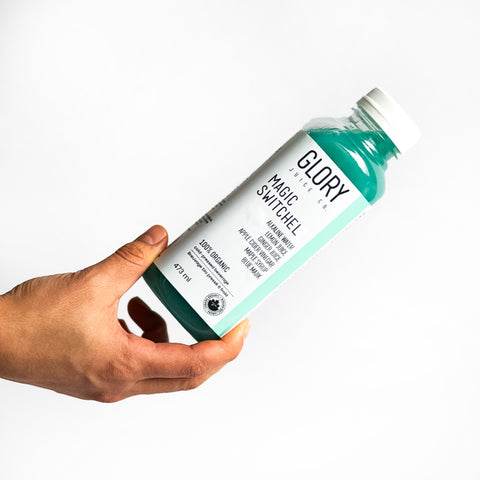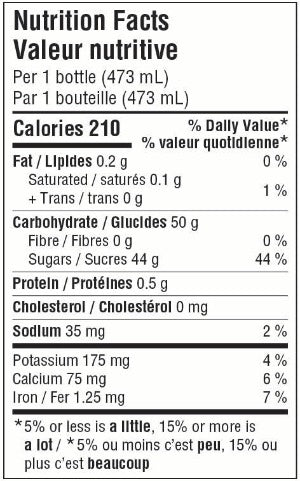 Magic Switchel : Alkaline Water Lemon Juice Ginger Juice Apple Cider Vinegar Maple Syrup Blue Mylk
What it tastes like: Equal parts tart, spicy, sweet, and sour. This lightly sweetened drink was inspired by an old-school energy drink made with real ingredients - we added Blue Majik [blue-green algae] to our classic switchel for added health benefits.
What it's good for: The perfect refreshment after a spin class or any high-intensity workout. The ginger and apple cider vinegar makes a great combination to aid digestion and the lemon offers antioxidants to help boost the immune system. Blue Majik adds a high concentration of plant-based protein, vitamins, trace minerals, and essential fatty acids. Drink anytime as an alkalizing alternative to water. Hydrate + restore!
What's in it: Alkaline water, lemon juice, ginger juice, apple cider vinegar, maple syrup, blue majik. 
Raw & Certified Organic. No added sugar or preservatives. 2-week shelf life guaranteed.
Nutritional Information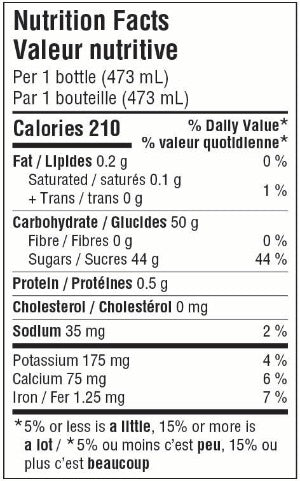 Key Benefits
Delivery Information
We deliver to Greater Vancouver, North Van, West Van, the Fraser Valley, Sunshine Coast, Victoria, Nanaimo, Bowen Island and Sea to Sky corridor with a minimum order. Please check out our Delivery Information page for all the details!