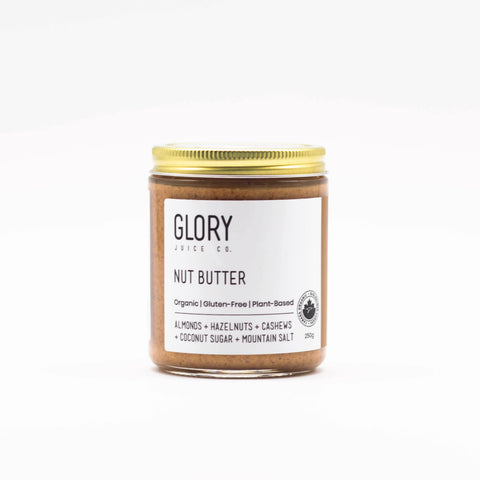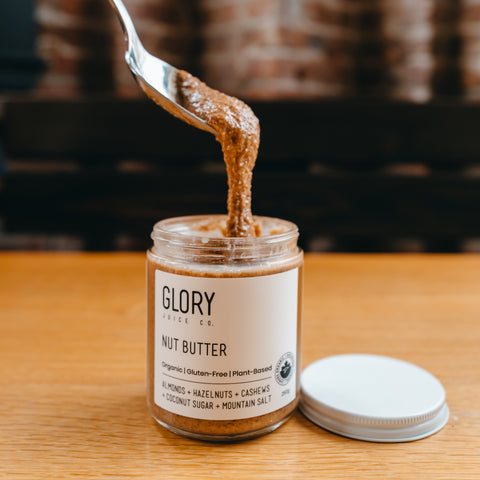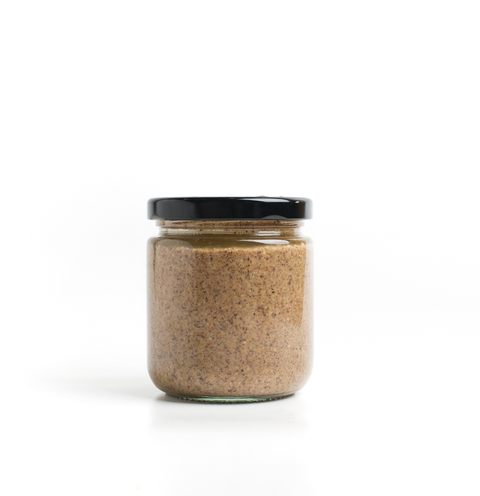 Glory Nut Butter
Ingredients: Organic roasted almonds, organic roasted cashews, organic roasted hazelnuts, organic coconut sugar, mountain salt
Tasting notes: Our supremely popular nut butter gets its distinctive flavour and texture from the blend of three type of nuts, roasted for just the right amount of time and blended in just the right ratio.
Best for: Dunk your favourite fruit [dates?!] and enjoy!
250g glass jar
organic, gluten-free, vegan
Delivery Information
We deliver to Greater Vancouver, North Van, West Van, the Fraser Valley, Sunshine Coast, Victoria, Nanaimo, Bowen Island and Sea to Sky corridor with a minimum order. Please check out our Delivery Information page for all the details!