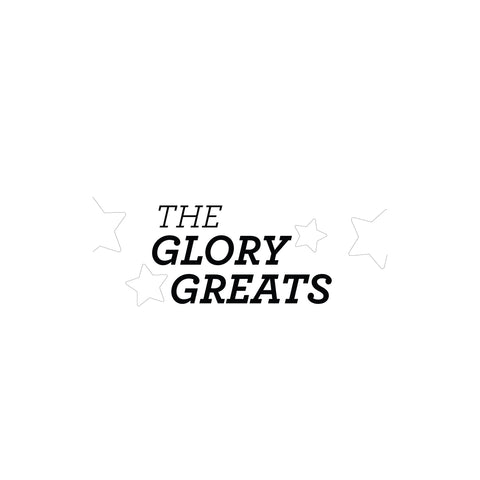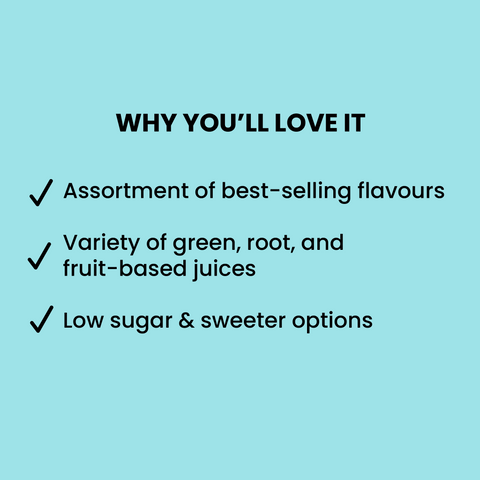 Glory Greats Juice Bundle
New to Glory Juice? Looking for more variety? Start here and we're sure you'll find a favourite (or three!) with a 6-pack of our most popular juices.
What's included: 
#1 | This fresh, lemony + green delight boasts 3 lbs of fresh, organic produce in one bottle. High in chlorophyll, the #1 is good for alkalizing the body, boosting the immune system + cleansing the blood and liver. 
#3 | A pick-me-up for any time of day with a slightly sweet, slightly tart juice. The gentile kick of ginger will give you an energy boost to tackle the day. 
#6 | The #6 boosts the immune system with it's high antioxidant content and aids healing with the anti-inflammatory properties present in turmeric. 
#14 | Spinach makes this juice higher in protein and iron, and fennel and mint support digestion making this juice a satisfying drink.  
#17 | With a flavour profile as vibrant as it's colour, this sweet and spicy beet-based juice helps support liver function while the addition of orange and lemon are great immune system boosters.
#18 | Sunshine in a bottle! The #18 is a sweet, citrusy blend of tropical fruits. 
What else you should know:
Raw & organic

No added water, sugar or preservatives

2-week shelf life guaranteed
Delivery Information
We deliver to Greater Vancouver, North Van, West Van, the Fraser Valley, Sunshine Coast, Victoria, Nanaimo, Bowen Island and Sea to Sky corridor with a minimum order. Please check out our Delivery Information page for all the details!