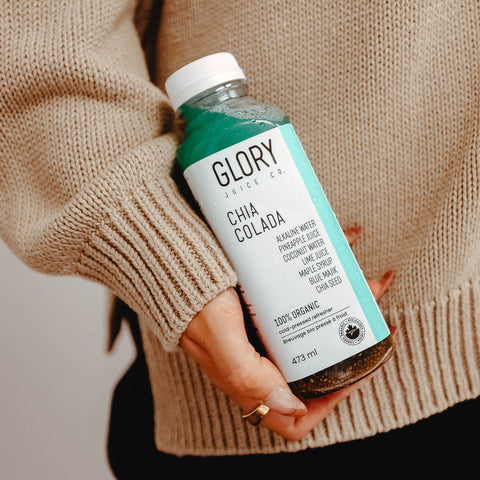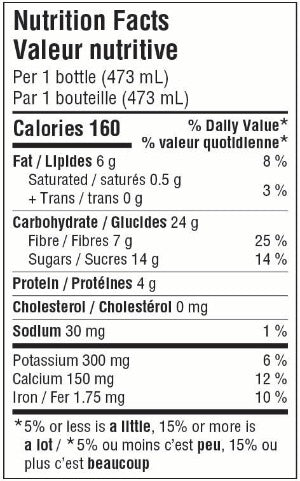 Chia Colada : Alkaline Water Pineapple Juice Coconut Water Maple Syrup Blue Mylk Chia Seed
What it tastes like: fresh pineapple is the flavour that steals the show, close your eyes and imagine yourself whisked away poolside in a tropical paradise!
What it's good for: our Chia Colada is tailor-made for the active person. Electrolytes from coconut water keep you hydrated, bromelain from pineapple enhances the absorption of minerals and digestion of protein, and the high fiber and protein levels of chia seed make you feel more satiated.
What's in it: alkaline water, pineapple juice, coconut water, lime juice, maple syrup, blue majik, and chia seeds. 
Raw & Certified Organic. No added sugar or preservatives. 2-week shelf life guaranteed.

Nutritional Information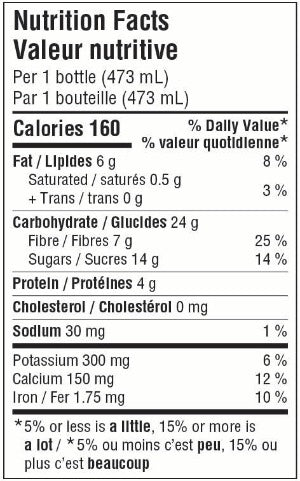 Key Benefits
Delivery Information
We deliver to Greater Vancouver, North Van, West Van, the Fraser Valley, Sunshine Coast, Victoria, Nanaimo, Bowen Island and Sea to Sky corridor with a minimum order. Please check out our Delivery Information page for all the details!